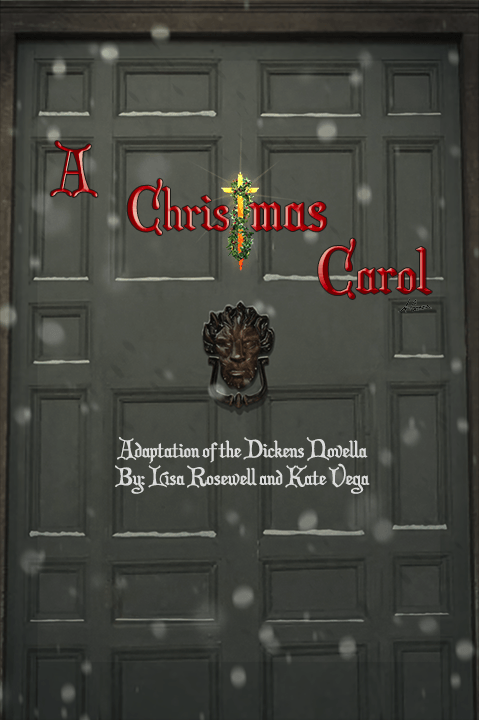 A Christmas Carol
A thoughtful re-telling of the classic gem of redemption that will touch the heart of this beloved holiday.
"This is the best adaptation of this story I have ever seen." – Patron Comment
Sherlock Holmes and the Speckled Band
A dead girl in a locked room, another in danger and surrounded by exotic characters – it's a mystery, but of course not insurmountable for the inimitable Sherlock Holmes. Author Sir Arthur Conan Doyle considered this his best Holmes story. This fresh adaptation incorporates humor, an exciting inquest trial, roles for a variety of ages, and opportunities for dance elements. 
The Legend of Sleepy Hollow
The classic story takes place in 1790 in a quiet valley not far from the Hudson River in New York. The inhabitants of Sleepy Hollow are devout but superstitious descendants of the original Dutch settlers. Local tales abound, but the dominant spirit that is said to haunt the valley is the Headless Horseman. The awkward schoolmaster, Ichabod Crane, is especially fascinated with the ghost story, and local prankster Brom Bones uses the schoolmaster's fears against him as part of his efforts to win the affections of fickle and beautiful Katrina Van Tassel. Washington Irving's tale is brought to life on stage with humor and just the right amount of terror.
Sleeping Beauty
The well-known fairy tale is brought to life with charm and humor for adults and children alike. The classic elements are all there – a beautiful princess cursed at birth, the danger of a spinning wheel, the hope of true love — but enhanced by the unexpected magic of an entire hidden fairy realm. This whimsical and intriguing re-telling of the classic fairy tale calls for a large, multi-generational cast. Flexible casting: 4 adult females, 5 adult males, 10 girls, 3 boy or girl, plus extras.
Alice in Wonderland
"A little girl fell down a rabbit hole." Those few words almost certainly bring to mind the strange and beloved tale of Alice in Wonderland. This adaptation features all the extraordinary and wonderful characters that have captured the imaginations of old and young alike: A maniacal Queen demanding decapitations; a blue caterpillar giving advice; a cat grinning enormously; a Hatter, a March Hare and a Dormouse having a mad tea party; and so much more.
Sherlock Holmes: The Adventure of the Priory School
Disappearances, murder, kidnapping in Victorian England. Sounds like a job, of course, 
for the inimitable Sherlock Holmes. This new, family-friendly adaptation of one of Sir 
Arthur Conan Doyle's own favorite tales is full of humor and suspense.
For a copy of a script for perusal or licensing questions call (972) 878-5126.